Oppo once was a company shipping only premium smartphones. However, the success of Realme proved the popularity of the mid-range and budget segment. Now, the company has smartphones in all segments of the market. Back in October, the Chinese firm unveiled the Oppo A15 smartphone in India. Just like other devices in the A-series, the A15 is an entry-level smartphone with solid specifications for its price point. Now, it seems that the company is preparing a new variant dubbed Oppo A15s. The device passed through some certifications and now appeared on Malaysia's SIRIM certification website. The global launch seems to be imminent.
The device was spotted by the reliable tipster Mukul Sharma A device bearing model number CPH2179 has appeared on the SIRIM database. Now, a month ago, a device with the very same model number got Singapore's IMDA and Europe's EEC certification. Moreover, the IMDA website revealed the device's marketing name as Oppo A15s.
OPPO A15s receives the SIRIM certification in Malaysia.#OPPO #OPPOA15s https://t.co/Hktj2H43HZ pic.twitter.com/WtHXJvVi5j
— Mukul Sharma (@stufflistings) November 27, 2020
Interestingly enough, the device bears a Mobile Station featuring GSM and LTE support description. This is a funny way to describe LTE connectivity on a handset. We're not surprised to see LTE support on this handset, neither we are disappointed with the lack of 5G. After all, the A1x is just an entry-level smartphone and we're not expecting 5G to become a reality among low-end devices, not until the next year.
The "S" suffix can mean a lot of things. Perhaps an Oppo A15 "slightly" upgraded, or just a device for distinct markets. Worth noting that A15 and A15s have distinct model numbers, CPH2185 and 2179, respectively. Despite this, Oppo is yet to confirm the availability and other details of these handsets. However, we're not expecting anything beyond a quiet launch for it.
Under the hood, the Oppo A15 packs the MediaTek Helio P35 Octa-Core. The chipset packs 3GB of RAM and 32GB of Internal Storage. It's expandable with a microSD card up to 256GB. The phone flaunts a 6.52-inch IPS LCD with HD+ resolution and a waterdrop notch houses the 5MP selfie snapper.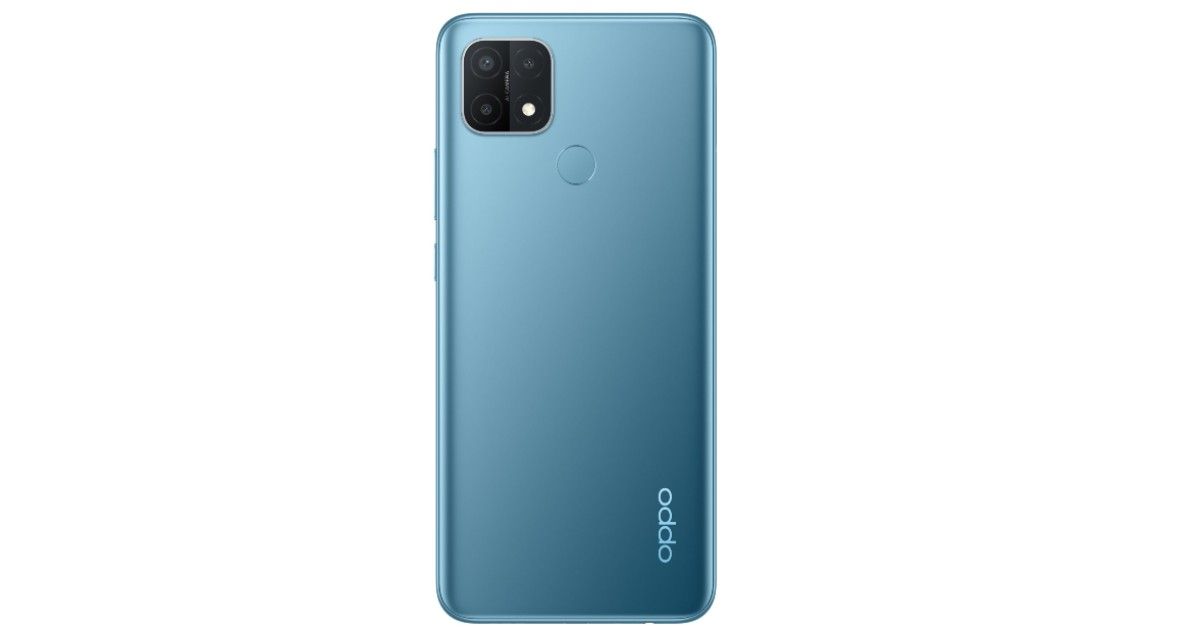 Furthermore, the Oppo A15 also brings a triple-camera setup on the back lead by a modest 13MP shooter and two 2MP shooters. The phone has 4G connectivity, single-band Wi-Fi, Bluetooth 5.0, 3.5mm headphone jack. It draws power from a 4,230mAh battery, but unfortunately, it is limited to slow micro USB charging at up to 10W. On the software front, the device has Android 10 with ColorOS 7.2 running atop.
The Oppo A15s may bring an improved chipset, perhaps an Helio G chipset or a Snapdragon 460 SoC, a better battery, and maybe a USB-C port. Other specs may be similar.
A technology enthusiast. Fascinated for technology. Currently a student of Computer Engineering, passioned for Chinese world of Smart Devices and their innovation in the pricing and quality. I like to take photos and venture myself in natural places.
window.googletag = window.googletag || { cmd: [] }; window.protag = window.protag || { cmd: [] }; window.protag.cmd.push(function () { window.protag.display("protag-sidebar"); });
GizChina
Follow @gizchina
!function(d,s,id){var js,fjs=d.getElementsByTagName(s)[0],p=/^http:/.test(d.location)?'http':'https';if(!d.getElementById(id)){js=d.createElement(s);js.id=id;js.src=p+'://platform.twitter.com/widgets.js';fjs.parentNode.insertBefore(js,fjs);}}(document, 'script', 'twitter-wjs');

Chinese Phone blog dedicated to providing breaking news, expert reviews, Chinese Phones, Android Apps, Chinese Android Tablets and how to's.
Keep up to date with the latest Chinese Android phone news and reviews on our social media channels: